---
front:knight,fighter,samurai
back:scholar,priest,mage

that's what I used on the jp version and will probably play this again with the english version.
---
Loyal Vassal

Posts: 38
Joined: Fri Sep 02, 2011 4:24 am
I played through the game with
Lord, Fighter, Samurai, Samurai, Priest, Mage

When I go through again, I would probably change it to something like
Lord, Samurai, Samurai, Priest, Mage, Mage

My first game had some of the people be athletic type, but I think I would change them to just be muscle type for the extra strength and endurance.
---
FR: Lord, Fighter, Samurai
BR: Mage, TBA, TBA

most likely a healer class, and I hope the Assassin class makes a reappearance, that was OP in Demon Gaze with the right set up.
go into hiding, wait like 5 turns and unleash the pent up strength doing tons of damage. although they died easily.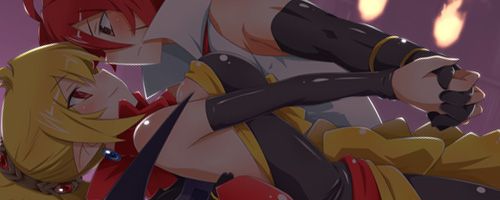 ---
I'll be using the same setup I used in my Let's Play of the original game (Code Hazard):
Lord-Samurai-Ninja
Priest-Mage-Scholar
Character names are going to be Kwame, Linka, Ma-Ti, Gi, Wheeler, Gaia. The origin of the names is left as an exercise for the reader.
edit: if the classes are similar to Code Hazard, a Lord is pretty much a must-have for tough fights. Ninja and Archers are excellent boss killers, but a bit squishy early on.
---
Netherworld Grand Duke

Posts: 16942
Joined: Wed Jul 14, 2010 7:09 am
Location: Cuddling with Coco
I haven't really thought about my party setup yet - I'm waiting until it's closer to release.
PSN: LordRednal / Twitter: @Rednal29 ] Twitch:
http://www.twitch.tv/rednal29
---
A mysterious message coming from nowhere...
---
---
Who is online
Users browsing this forum: No registered users and 1 guest