It's something of a long shot, but what the hell: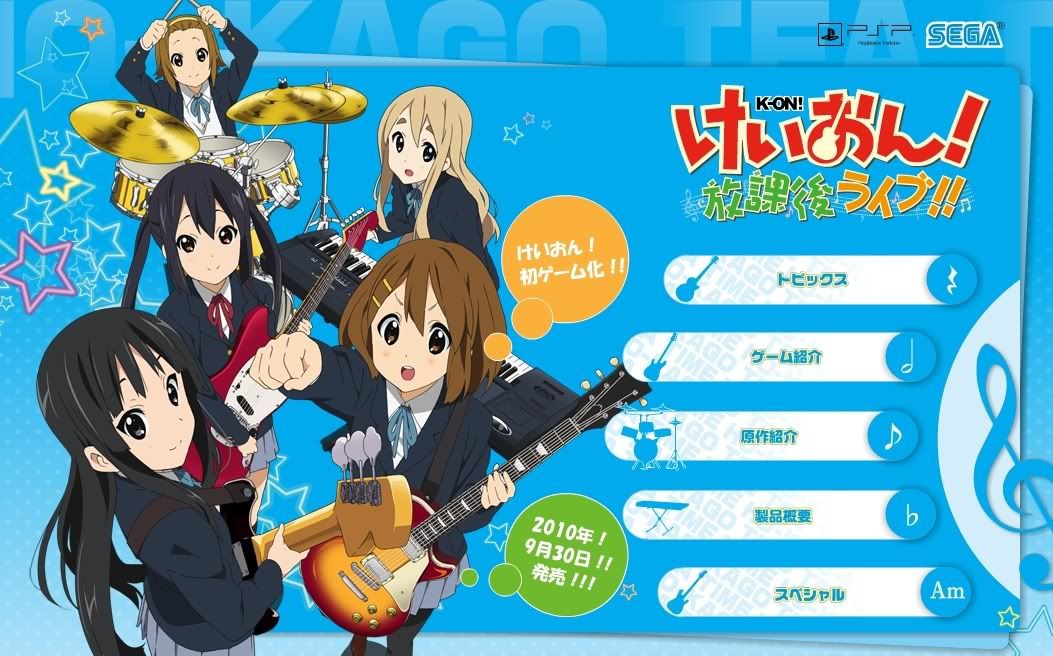 K-On! Houkago Live!!
, a video game take on the somewhat well-known
K-On!
franchise, is due for release on the 30th of September 2010 for the PlayStation Portable.
Published by Sega (who have already released the likes of
Project Diva
for the PSP), this game seems set to put the girls of HTT in your pocket!
Not literally, but you get the idea...
Aside from a rhythm game involving musical performances (either in the light music club room, on stage, or elsewhere) there's a social side of the game involving chibi versions of each character; as seen in the alternate home page: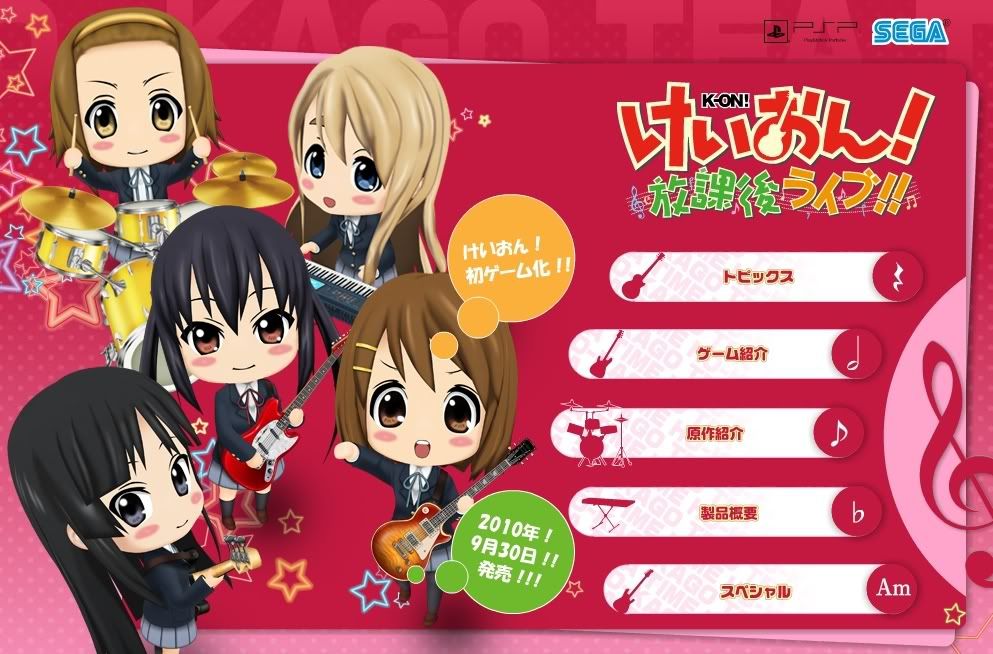 There are plenty of costume options on the cards; Sawa-chan herself seems to gives you the thumbs-up if you come up with a design she likes!
How well the game will work is still to be seen; even so, for those looking to continue the HTT fun after season 2 comes to a close, it might be an interesting option.
Oh, and for those of you who haven't already seen it, this
video
gives an idea of what the game is all about.