New NIS Japan products arrive at the NISA Online store!
Plus, will Mr. Niikawa, the producer of Disgaea®, go to Hollywood with his new horror movie?!
Hello everyone,
A couple of NISA staffers have been out sick with the flu. So, please take care of yourselves. Like grandma always says, "an apple a day, and you won't get the flu!" Or something like that.
Getting back to business. We are excited to let you all know that we have some new products from NIS Japan! Check this out!
1. The Adventure of Etoile Rosenqueen from MARL KINGDOM
NIS proudly presents the "Marl Kingdom's Audio Book"!
The music for this CD is by our favorite composer, Tenpei Sato!
Click for larger images
Hear the touching tale of love and adventure that takes place between "Marl Kingdom" and "Little Princess"! Follow the rivalry between Cornette and the wealthy Etoile! Learn the amazing secret of the birth of Claire, the daughter of Etoile that has critics raving!
"Shocking!!" exclaims NISA VP Mitsu Hiraoka. And NIS staffer Phoenix Spaulding confides, "It solves the mystery of life itself!"
The story is so striking that we don't want you to miss, but also check out these everybody's favorite voice actors and actresse!
Ms. Yuri Amano as Etoile
Her past titles:
Mr. Norio Wakamoto as Mommy
His past titles:
Dragon Ball Z
Transformers: Cybertron
Cowboy Bebop
Mr. Takashi Nagasako as Hammer
His past titles:
Naruto
Kirby: Right Back at Ya!
Mega Man X4
These amazing voice actors and actress will blow your mind with their excellent voice acting!
Attention: the entire CD is recorded in Japanese, so it's great way to learn the language; and even if you're not interested in Japanese, you will enjoy the beautiful music composed by Tenpei Sato!! This CD includes 8 chapters.
Click here for the index. (Note: Only the index is translated into English.)
---
2. Laharl's cell phone strap
We know that all of our fans are way cool, but you can be even cooler with Laharl's cell phone strap! We are sure that this will be sold out really quick, so don't miss this chance to get your hands on it!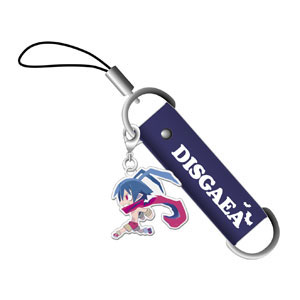 3. Adel's cell phone strap
Adel is our newest hero from Disgaea® 2, and his cell phone strap was sold out in the blink of an eye, so we've decided to import more for you guys. Don't miss this chance to keep him on your cell phone forever!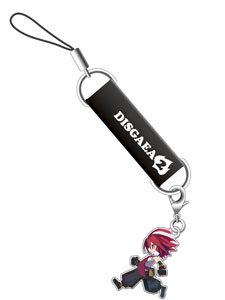 4. Hayarigami Pencil Board
On the front: A picture from the all-new "Satoru" story. If you're on edge to learn all about this "Satoru", visit here to get the lowdown.
Note: if you're a real scaredy-cat, consider staying away from the link :-p
On the back: An actual Japanese Ouija board.
Click for larger images
Hayarigami is a Horror Adventure game for PS2, and was released by NIS in 2004 in Japan. (It was followed by the sequel, Hayarigami ~Revenge~ in 2005). This game was selected as a Silver-medal Game of the Year in 2004 by Famitsu, one of the biggest videogame magazines in Japan. In Hayarigami, you play as a detective trying to solve mysterious cases that bear striking resemblances to Japanese urban legends; these include such tales as "Satoru", "The Headless Rider", and "Ghost in a Taxi".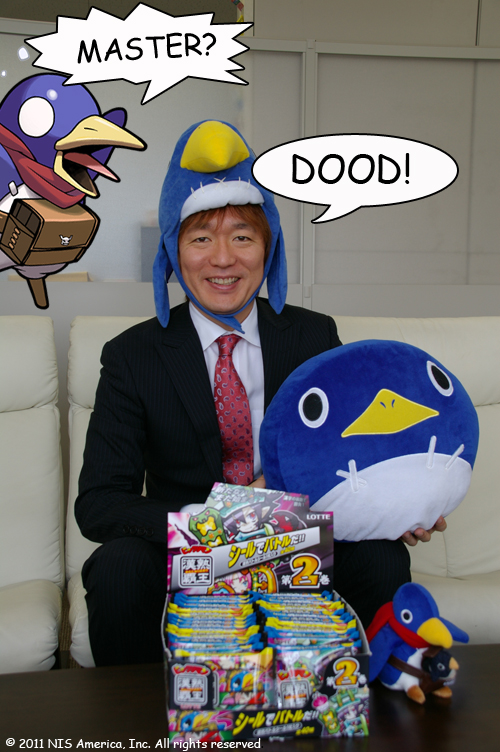 As we mentioned, Mr. Niikawa, producer of the Disgaea® series, has created a Hayarigami online movie, which is a collection of several short stories. Highly motivated by his eagerness to walk down the red carpet, Mr. Niikawa has been putting a lot of effort to release this movie in the U.S. Hayarigami was produced by "Shiro Gumi", which has won several Japanese Academy Awards. NISA has been working with Mr. Niikawa to realize his dream of bringing his movie to the U.S. With that in mind, here is the exclusive first-look for the Hayarigami online movie! It features English subtitles, so don't worry about missing a heart-pounding moment! Turn out the lights, find a friend, and prepare to be terrified!
Spread the word about Hayarigami, and let's help Mr. Niikawa find his red carpet!!
All the products will be available from November 28th at our NIS America Online Store.
Thank you very much!
Best regards,
NISA Staff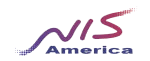 ---
©1998, 1999, 2001, 2003, 2004-2006 NIPPON ICHI SOFTWARE INC.
Disgaea is a resistered trademark of NIPPON ICHI SOFTWARE, INC. All rights reserved.
©2006 NIS America, Inc. All rights reserved.
---
About NIS America, Inc.
NIS America, Inc. (NIS America) subsidiary of Nippon Ichi Software, Inc. of Japan (Nippon Ichi Software), established its North American operations on December 24, 2003. Based in Anaheim, California, NIS America, Inc. is a game software publisher that localizes, markets, and publishes Nippon Ichi Software titles among others.
Nippon Ichi Software was founded in 1994 in Gifu, Japan, as an entertainment software company. Since then Nippon Ichi Software has grown into an international company focused on creating innovative video game products.
NIS America is committed to marketing the most innovative and creative titles in the industry. We at NIS America will continue to work hard to bring exciting new titles to satisfy both our fans and new users.
For more Information: