Celebrate the launch of Culdcept Revolt with our free DLC campaign encore! Register for your free DLC before this offer ends!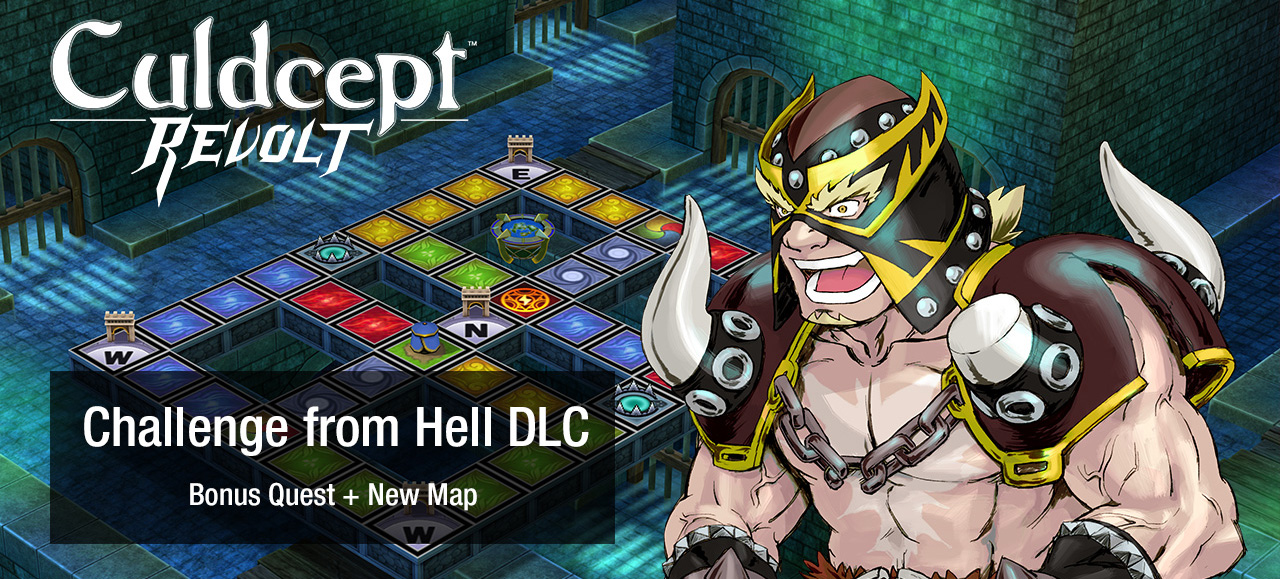 Challenge from Hell
A challenging bonus scenario and special map that can be used in single player and multi-player game modes!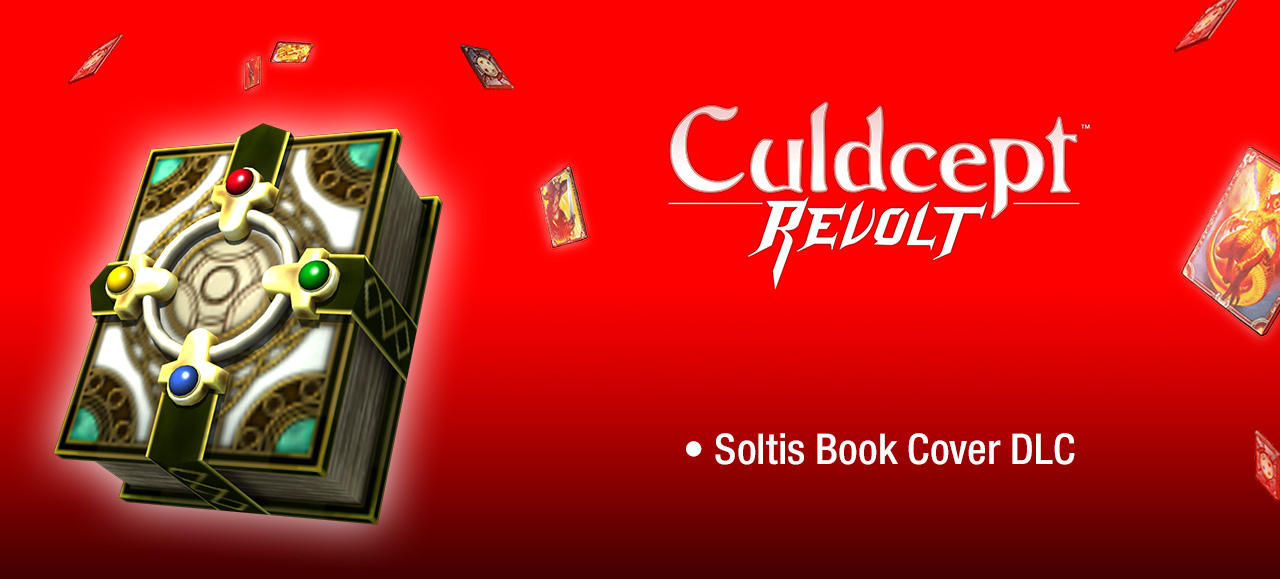 Soltis Book Cover
Show off your book locally and online with a glorious book cover based on the god of Soltaria!
---
This free offer only lasts until 9:59 AM PDT on October 16, 2017. Your code will be e-mailed to you shortly after signups are closed.
Signups are now closed.
Culdcept Revolt is out now!