MINIGAMES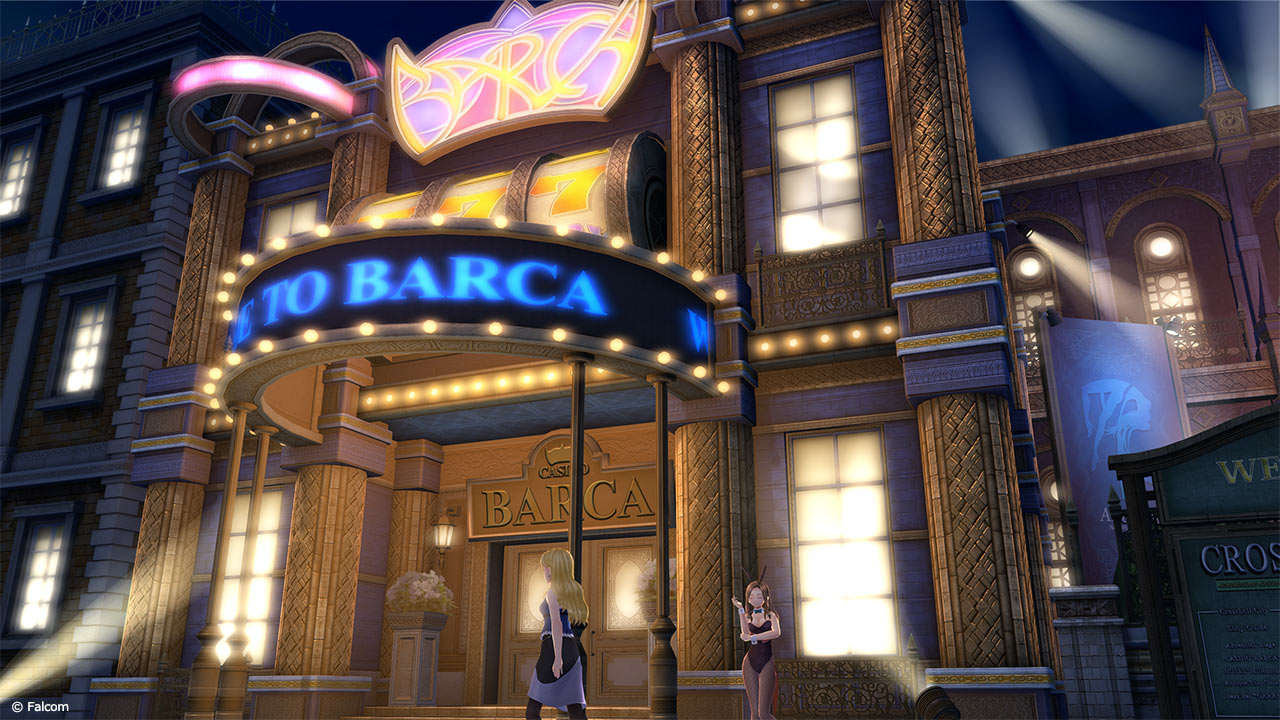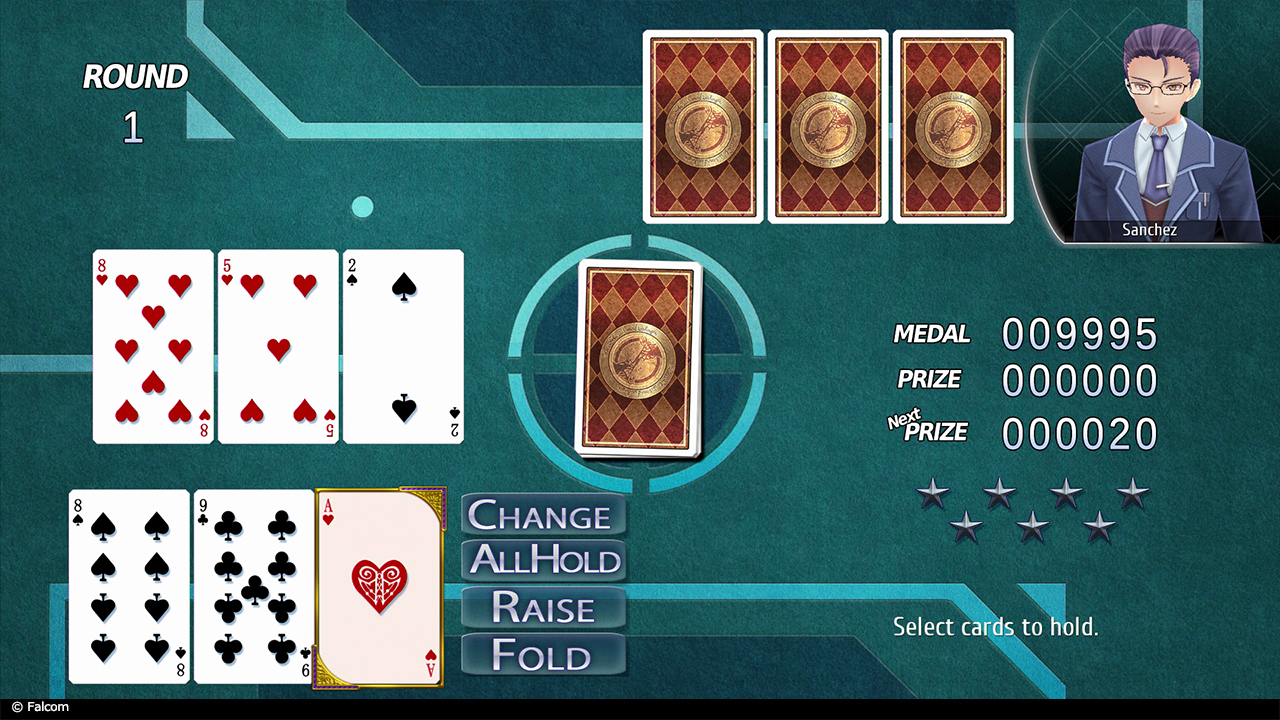 Poker & Blackjack
You can enjoy card games such as Poker and Blackjack in Randy's favorite casino, Barca, located in Crossbell's Entertainment District.
Winning here will earn you medals, which you can exchange for items and accessories.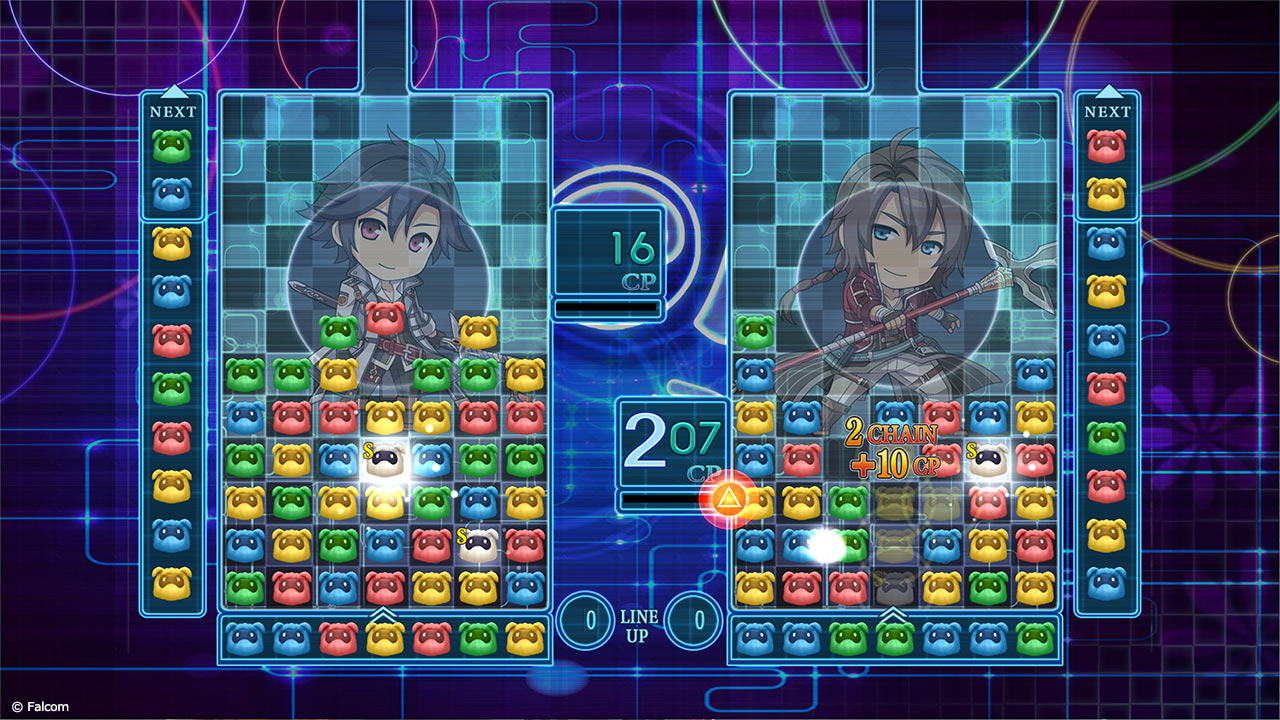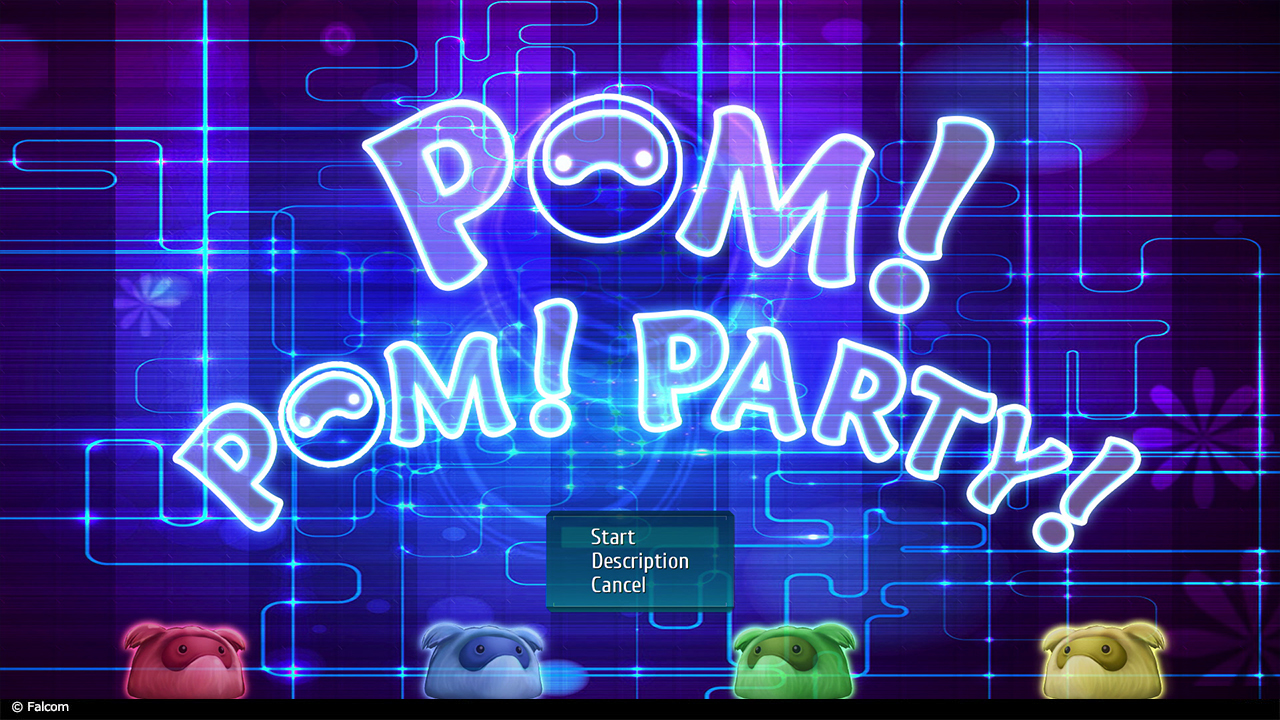 Pom! Pom! Party!
The competitive puzzle game from Crossbell is now sweeping Erebonia!
Clear poms out by guiding the colored poms falling from above to line up 3 or more of the same color.
Clearing multiple poms at once will build CP (Craft Points). Once you have 100 or more CP, you can activate an S-Craft!
Make good use of offensive S-Crafts to drop a large number of poms on your opponent and defensive S-Crafts to clear out poms on your side. Keep winning and become the "Pom! Pom! Party!" king!
You can play the game against any party member or NPC that has a "Pom! Pom! Party!" account.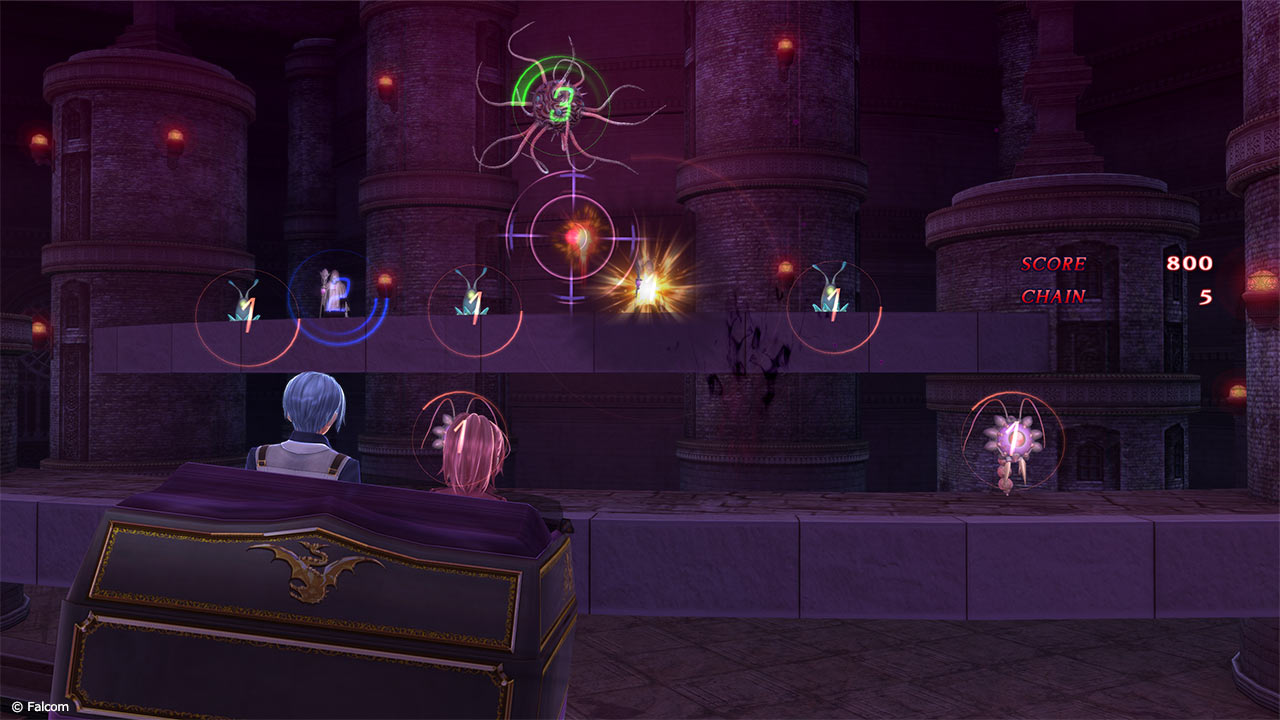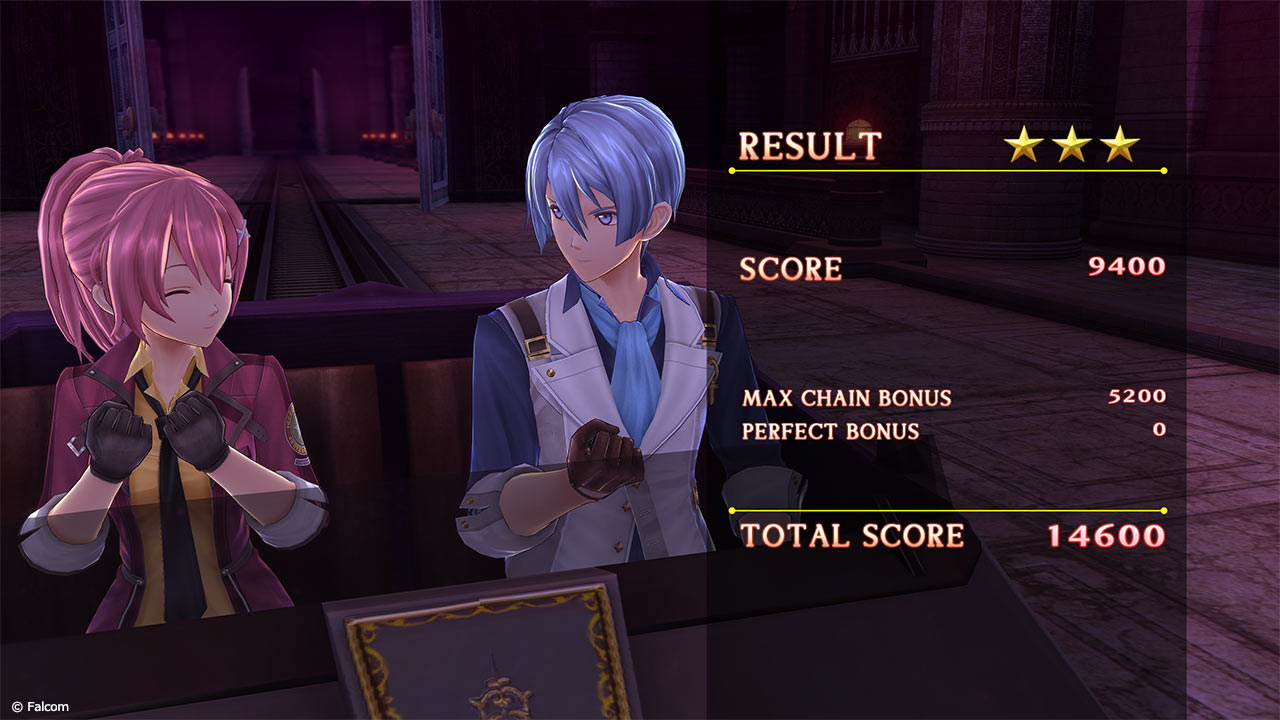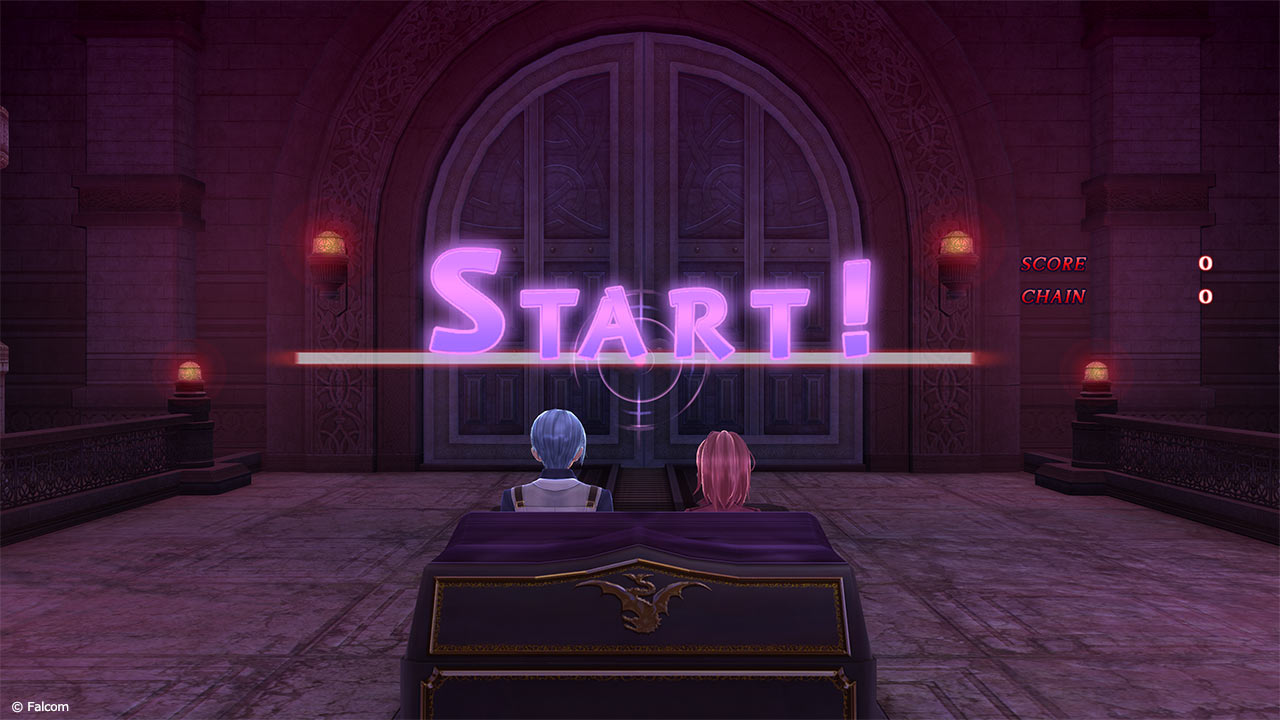 Horror Coaster
Take a tour through Mishelam Wonderland's spookiest shooting gallery!
As you go through the mansion, ghosts and other spooky creatures will appear before you. Shoot them down and rack up the points! If you successfully exterminate them without letting any get away, you'll build a higher chain, increasing your score even more.
If you make it all the way to the end of the mansion and finish with an especially high score, you may even get a wonderful gift!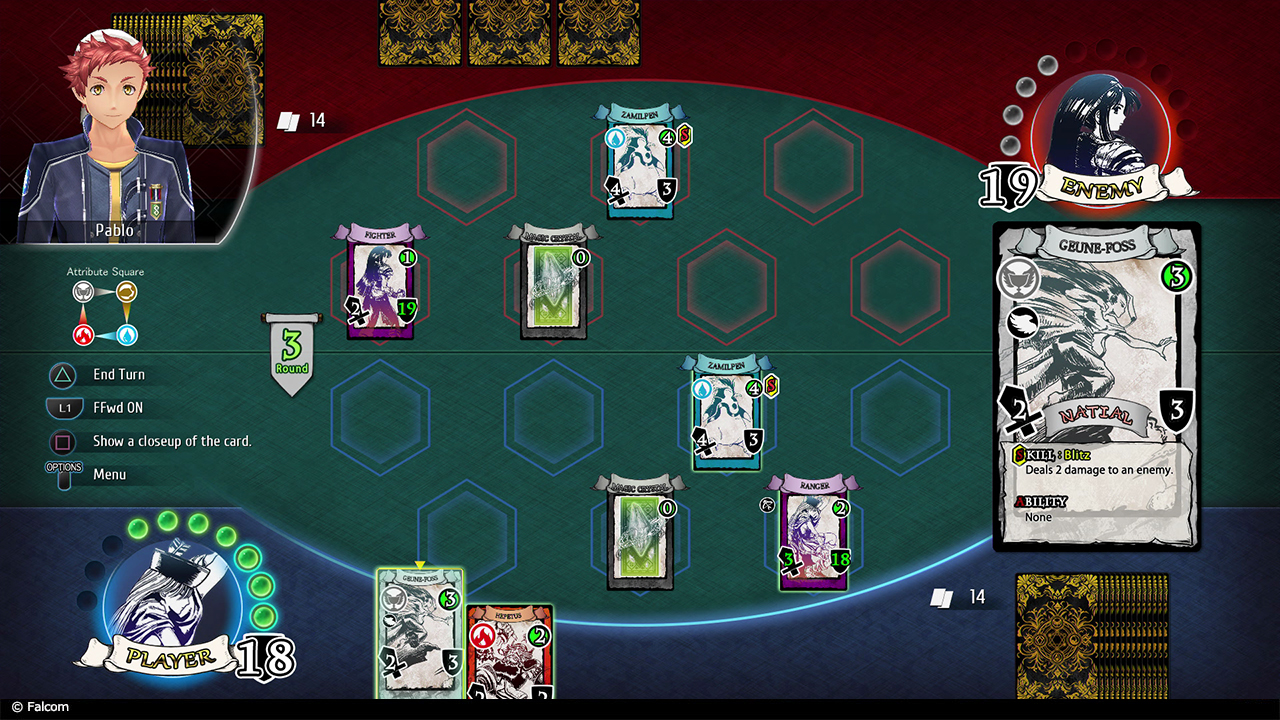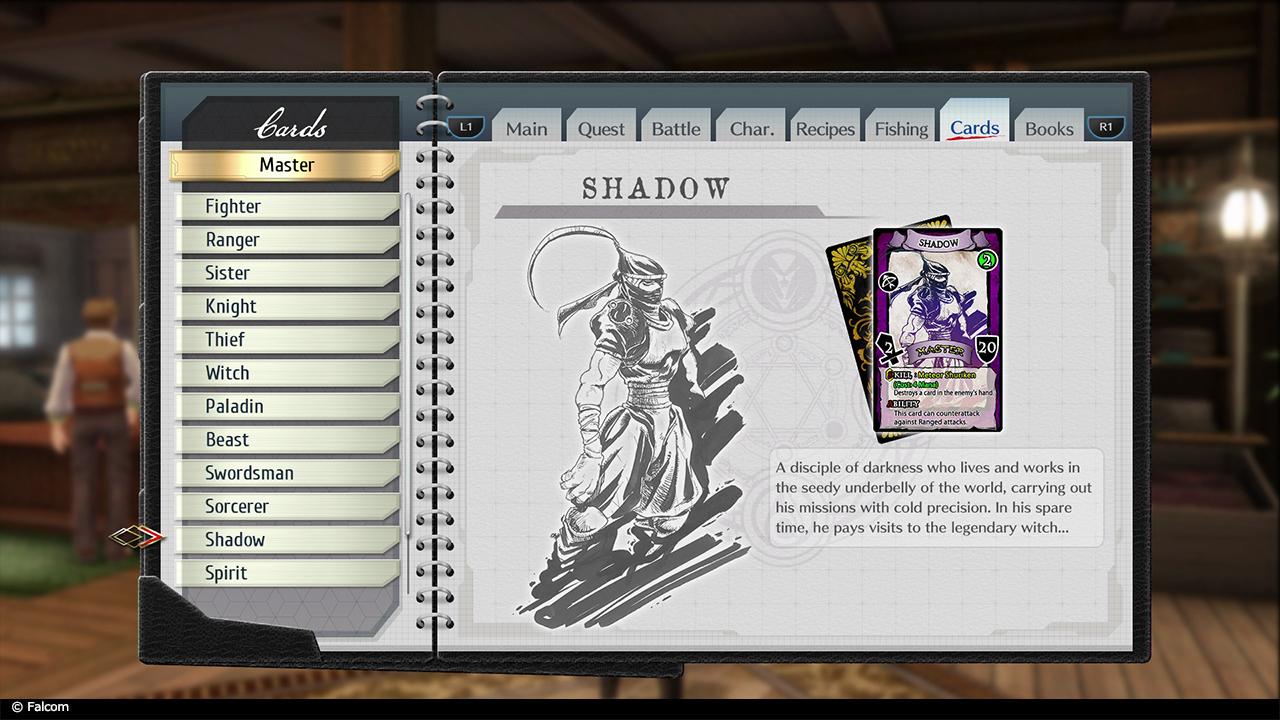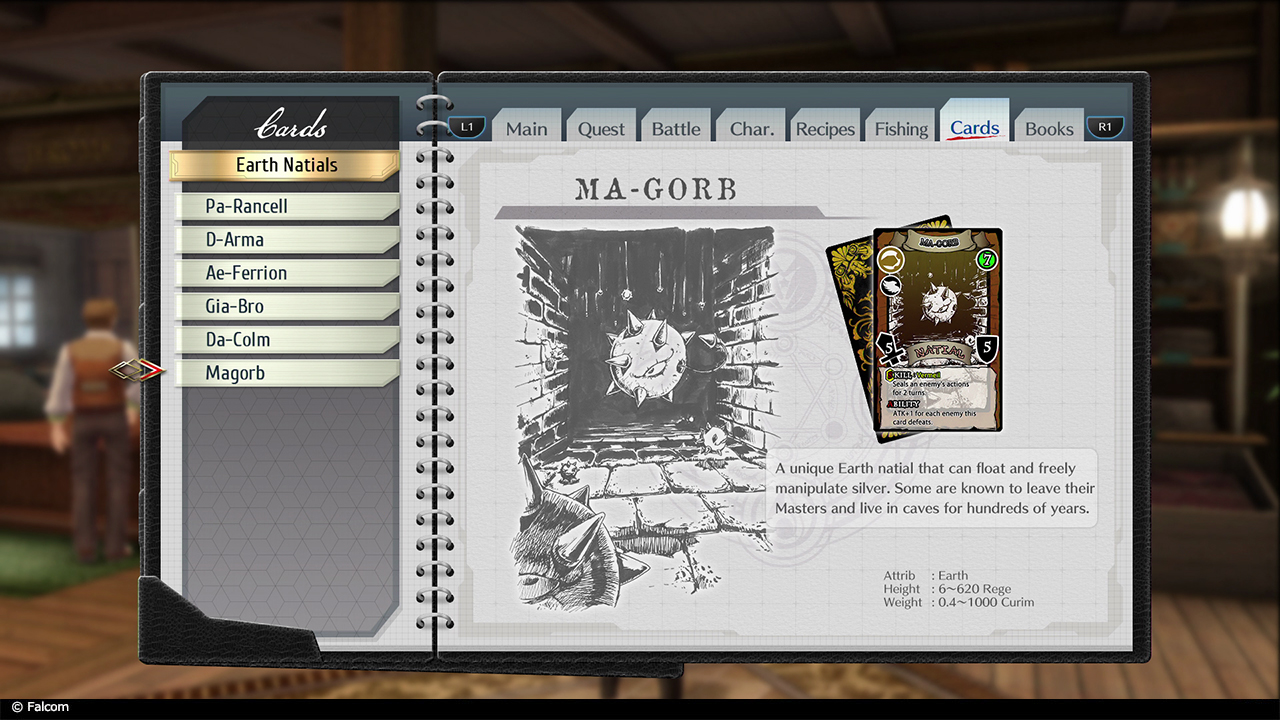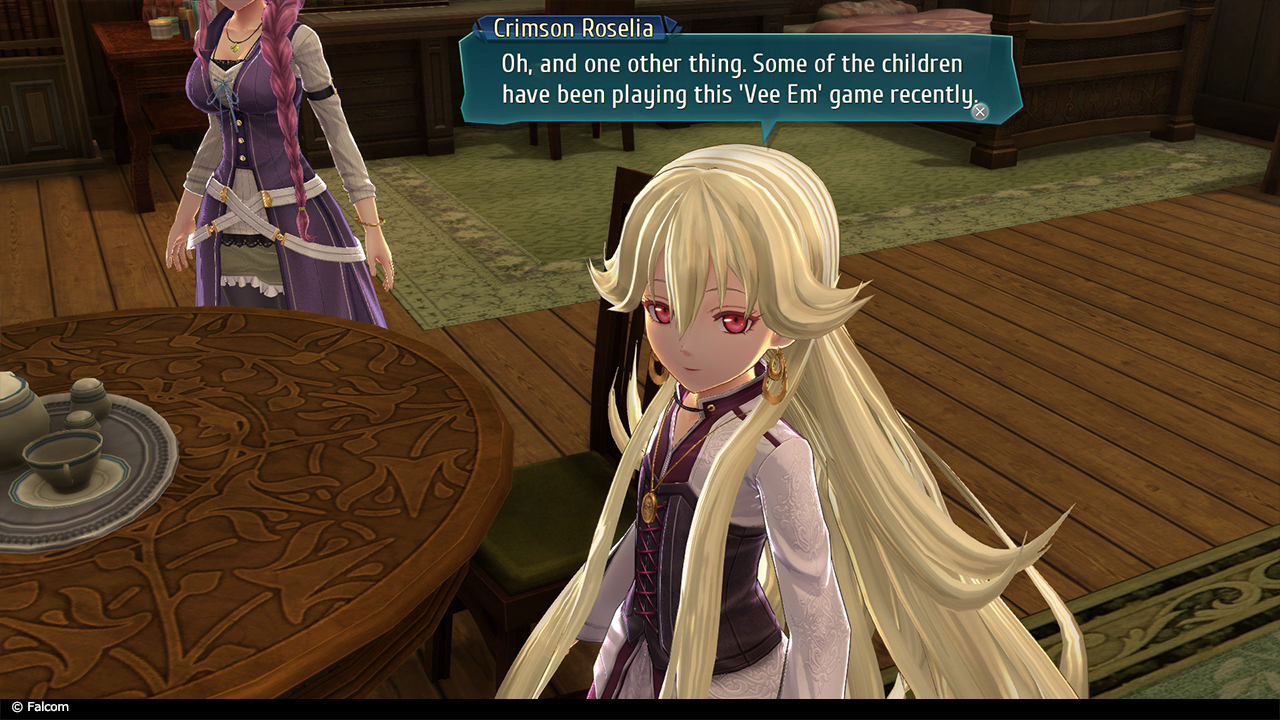 Vantage Masters
The popular card battling game returns! In Vantage Masters, each player takes turns playing creature cards, spell cards, and using unique skills to defeat each other's Master card.
Masters that were previously only usable by opponents, such as Paladin and Beast, can now be included in your deck!
In addition, powerful new cards such as the Master card, Shadow, and the Natial, Ma-gorb have been added to the game.