---
The legendary systems, the Dark Assembly and Item World,
which make grinding feasible, return!
Dark Assembly
The Dark Assembly is a senate for demons, by demons, where the player can propose many things. And, like any good demon, if their bill is denied, the player can force the senators to change their minds.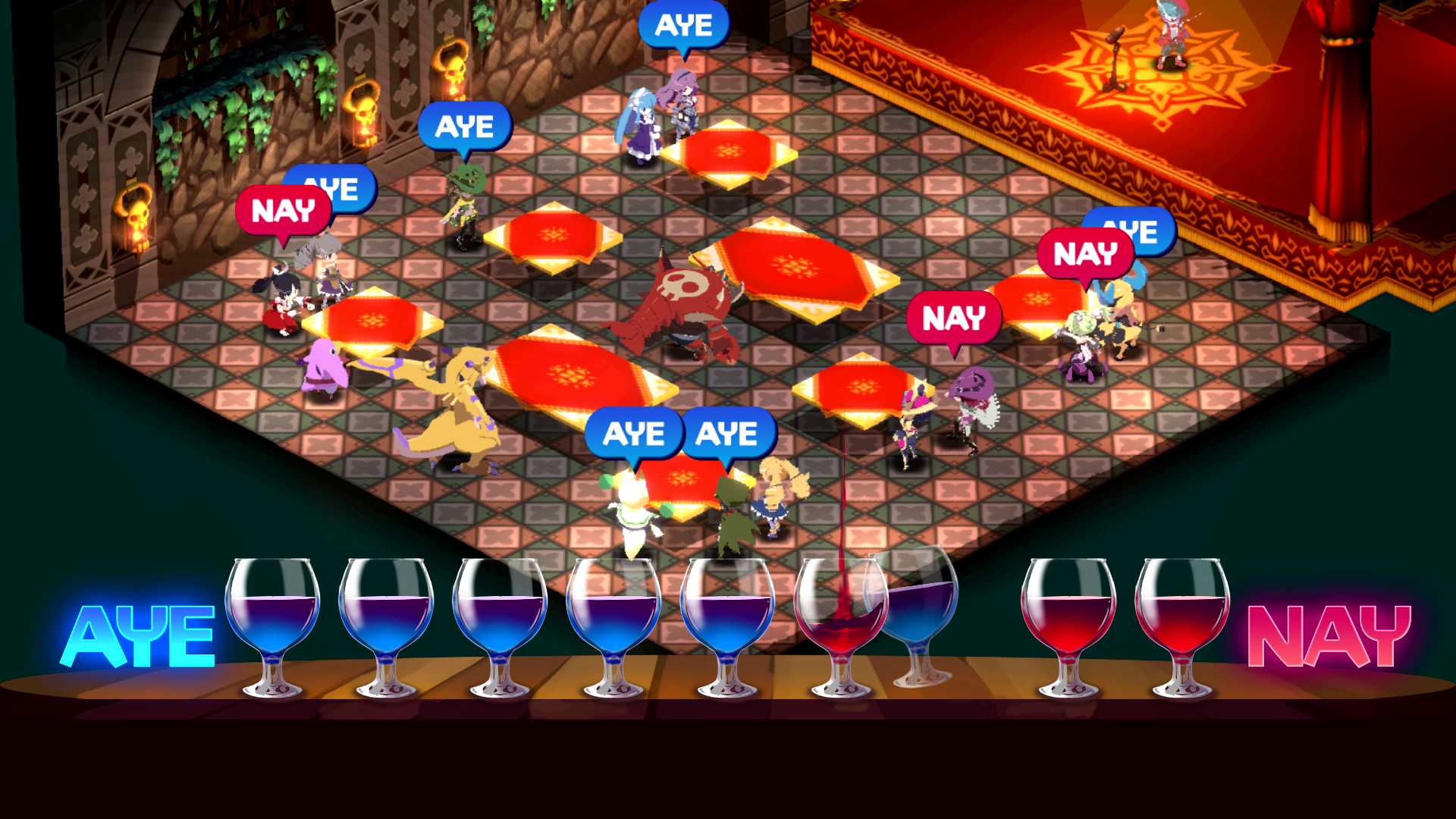 ---
Specials
Specials are skills you can use during battle that cost SP.
Examples of these skills are special attacks and healing spells.
There are two types of Specials, ones that are specific to a character, and spells that anyone can learn.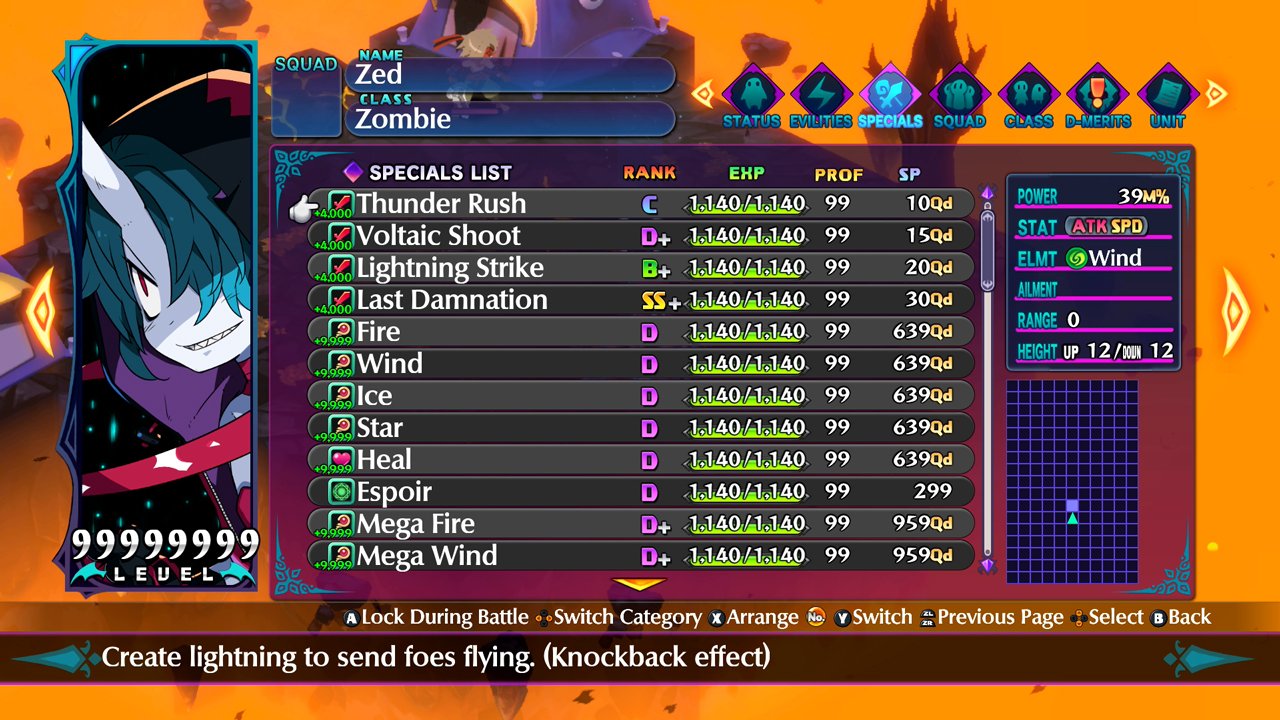 Evilities
Evilities are abilities that are constantly in effect as long as the requirements are met.

There are "Unique Evilities", which are unique to each character, and "General Evilities", that can be unlocked.
You can activate multiple General Evilities until you reach the max cost, so add, change, and add some more to help you in combat!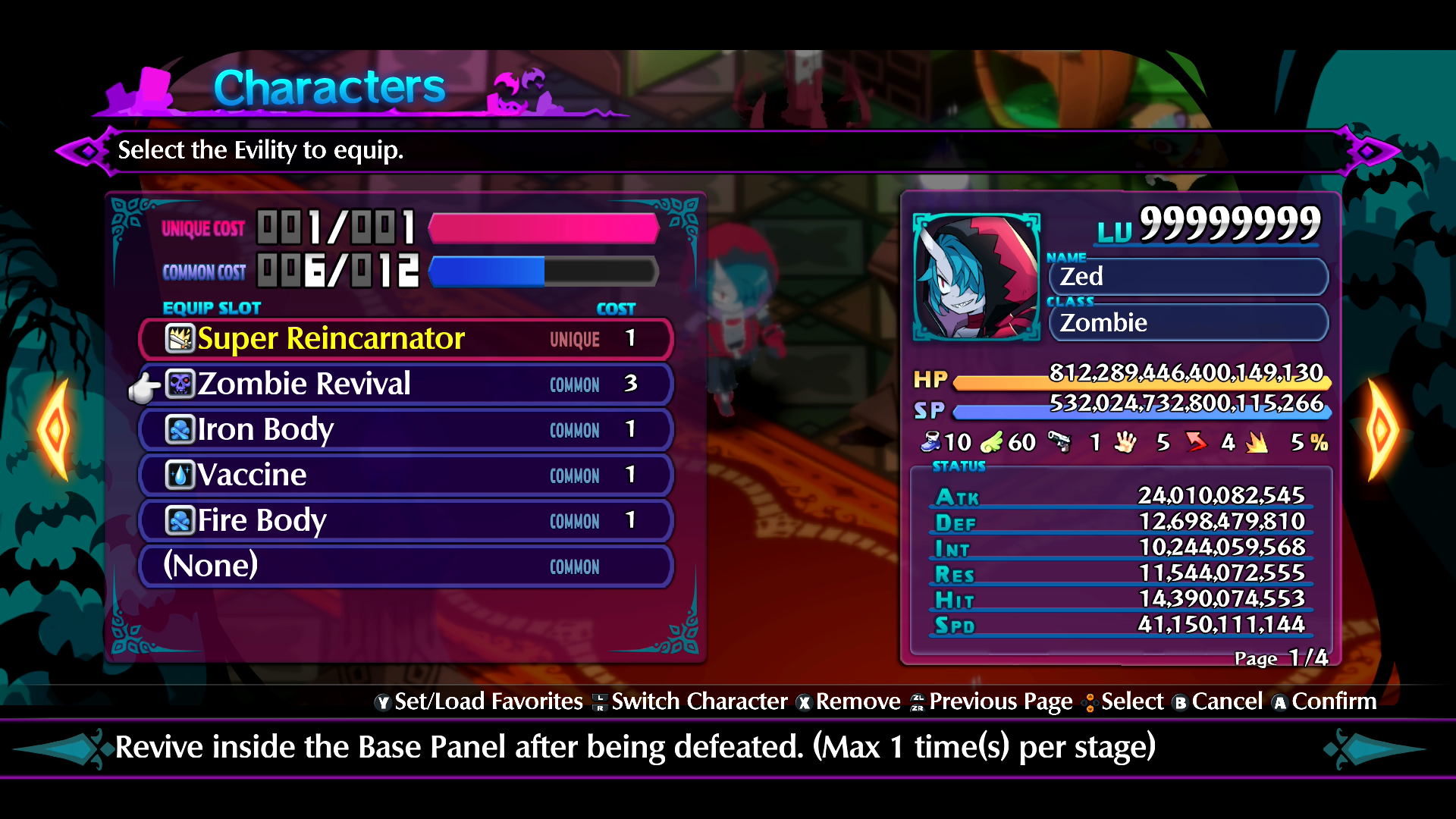 Use the Skill Shop
You can learn and strengthen Specials and Evilities at the Skill Shop on the base.
Some Evilities can only be learned by specific characters, but if you make a "Secret Scroll" at the Skill Shop, any character can learn that Evility.
---
And now...
Some Specials and Evilities of our main characters!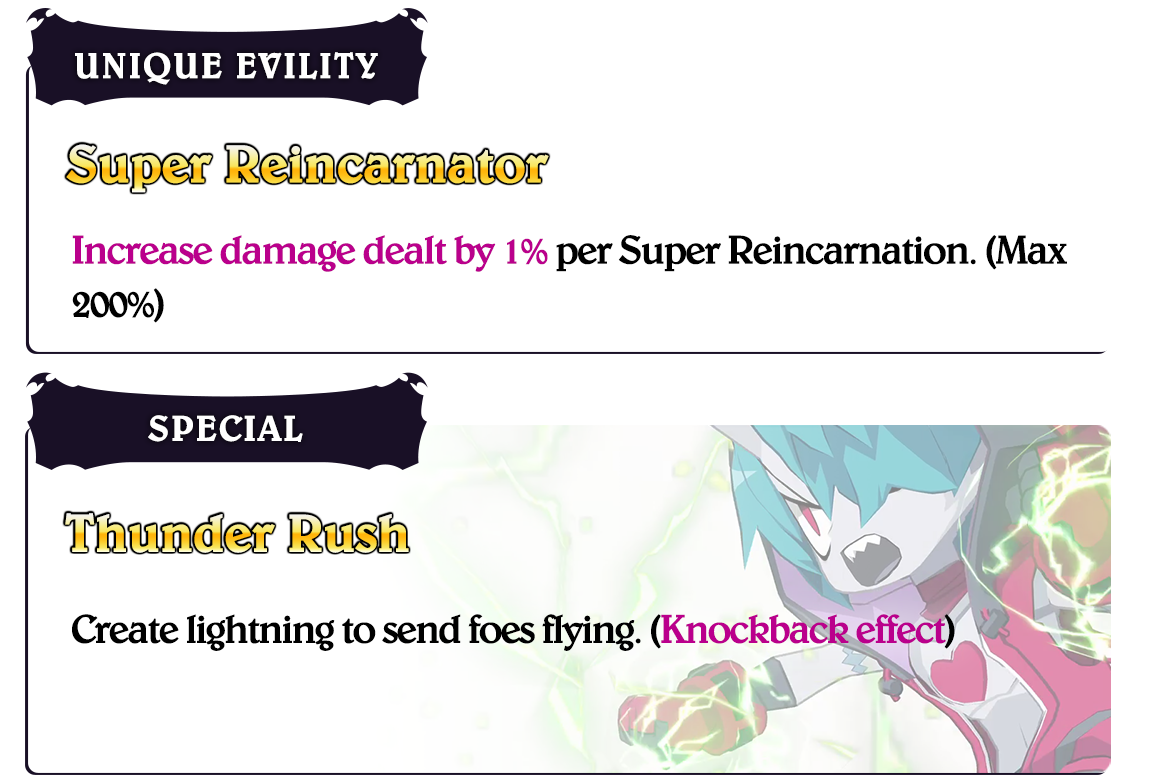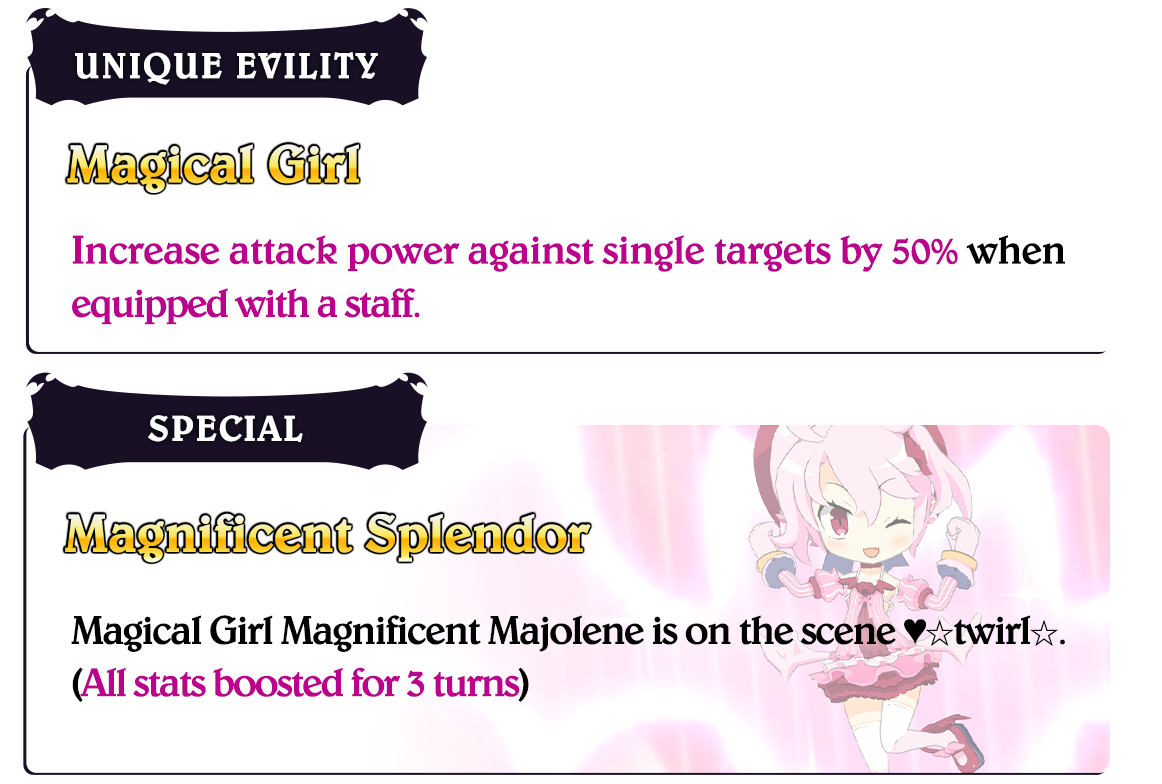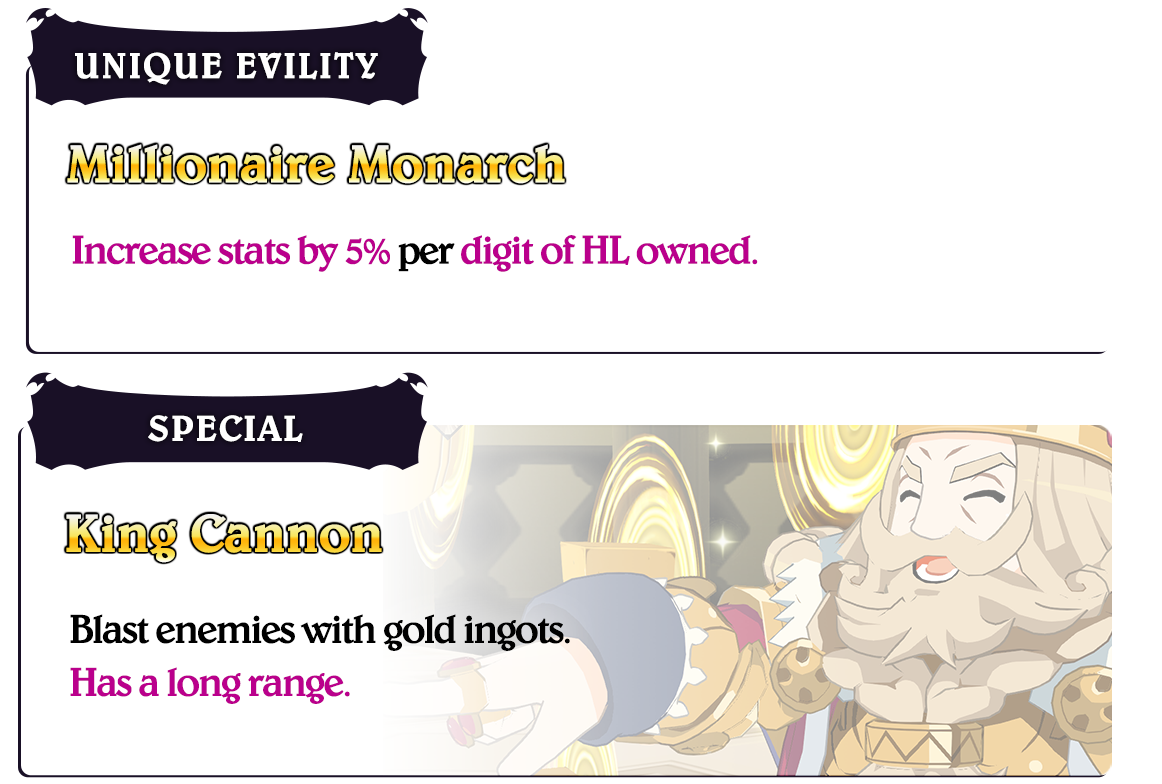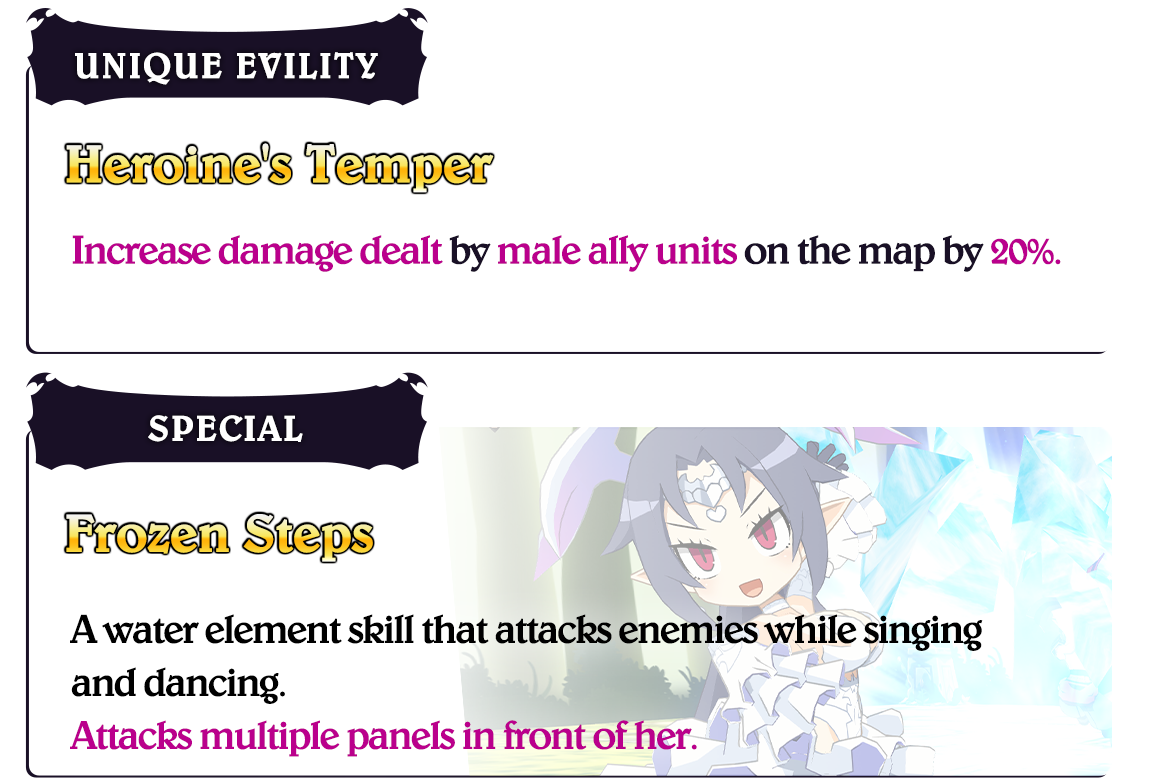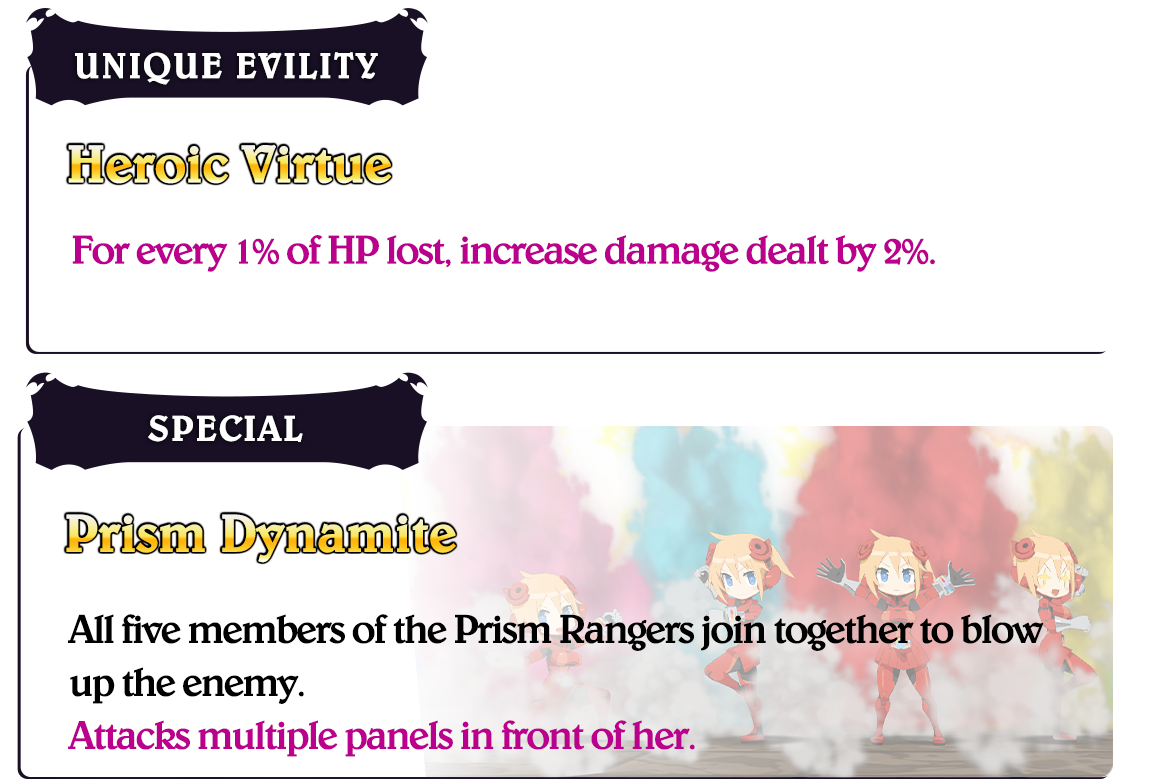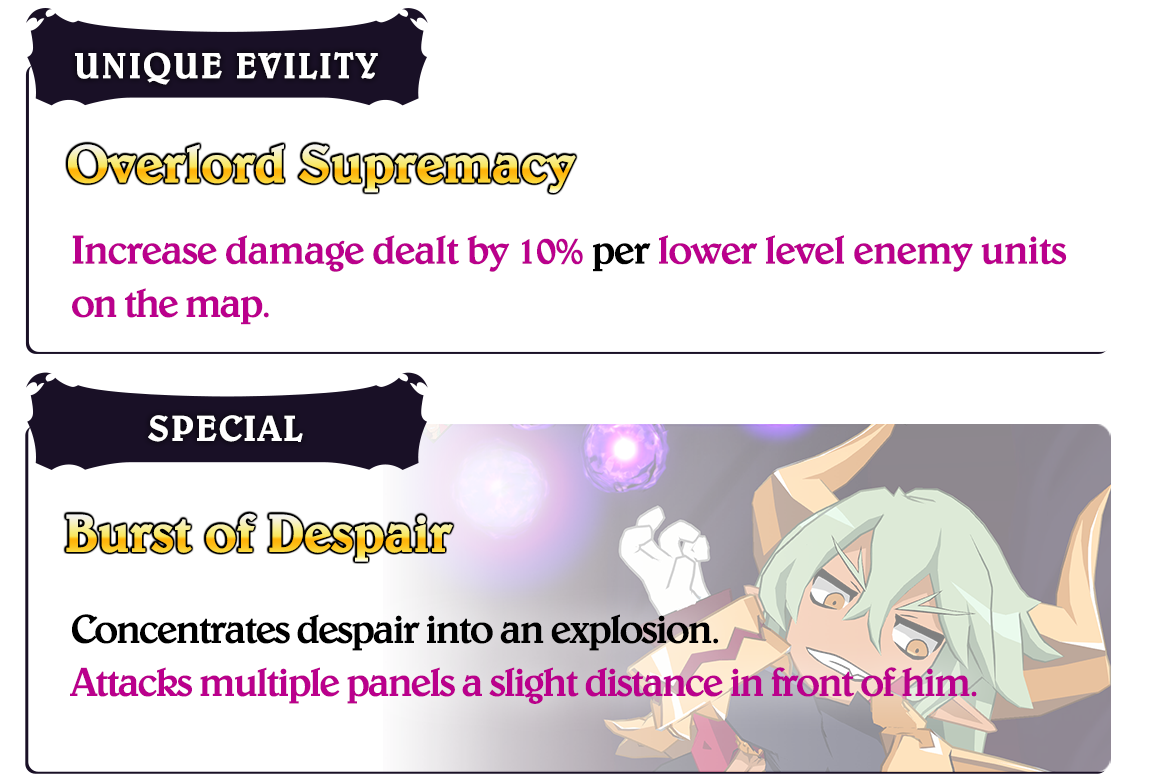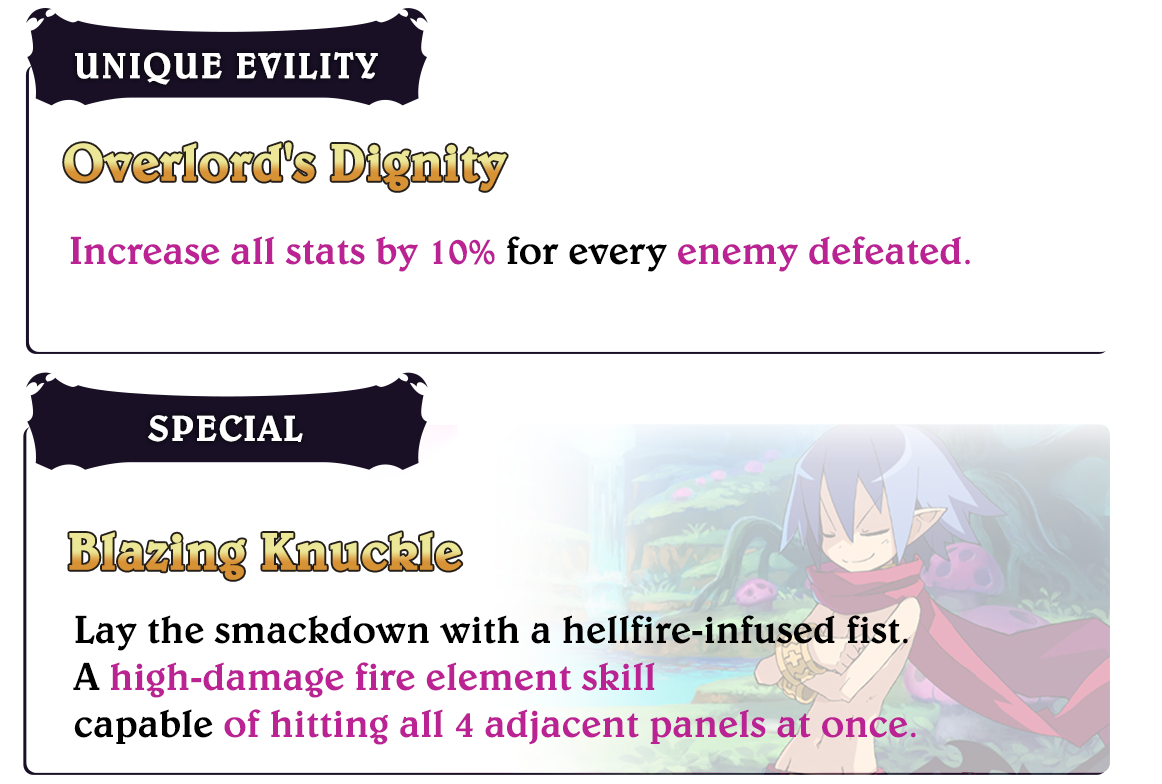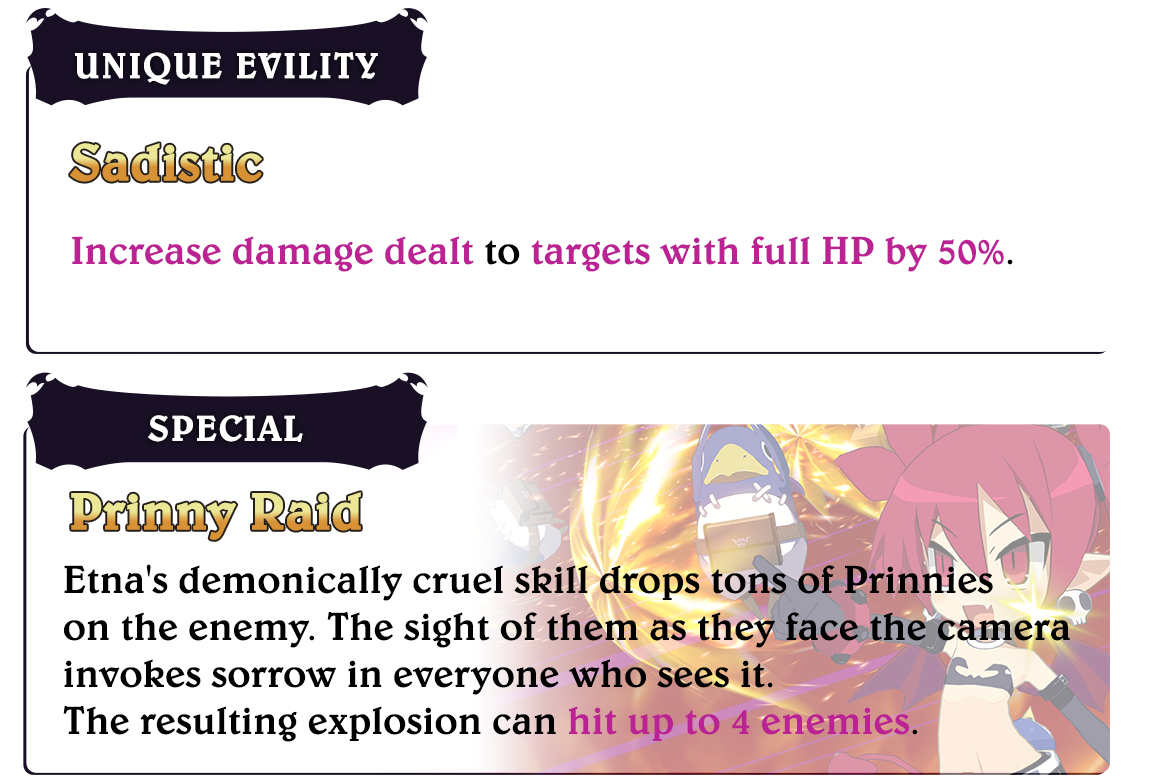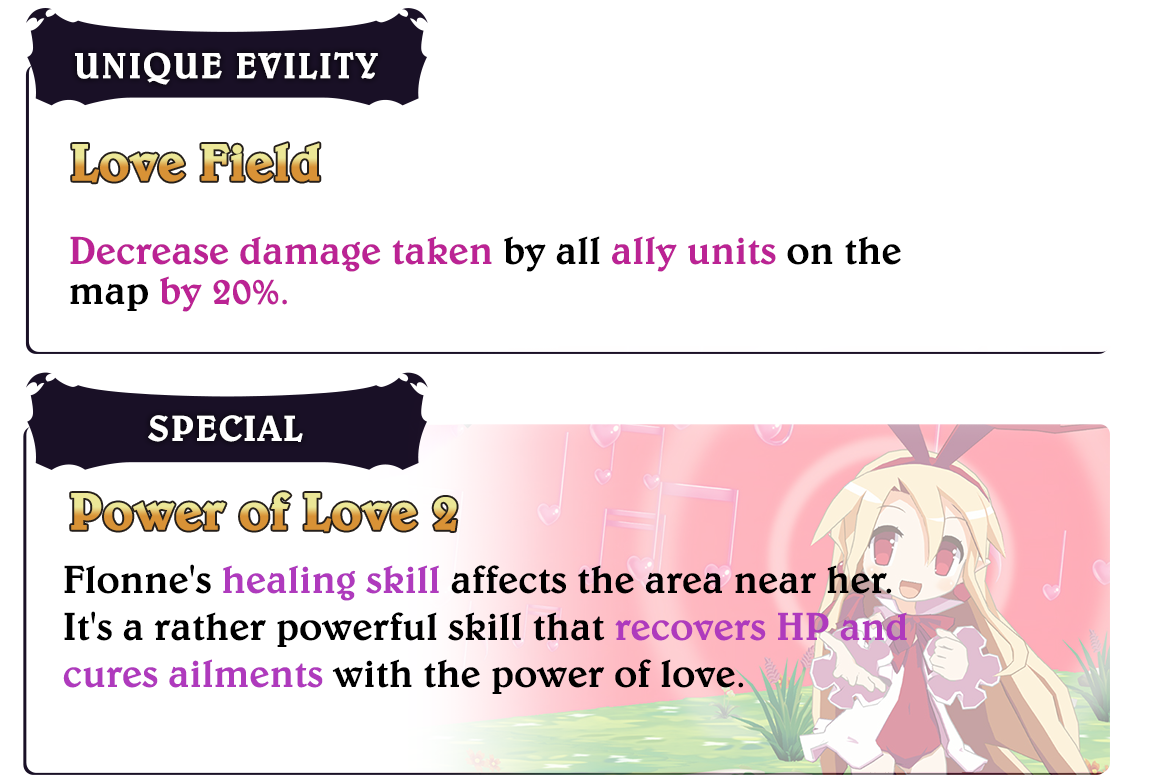 ---
Items, like weapons and consumables, have worlds inside them!
These worlds are divided up into countless floors.
Proceeding through a floor causes the item to level up.
Even if items have the same name, a higher level version is stronger, so be sure to traverse the Item Worlds and strengthen your items!
Randomly Generated Dungeons and Mystery Rooms!
The Item World features randomly generated dungeons, meaning its layout changes every time you enter.
Not only do the enemies and map layout change, but you may sometimes even encounter various Mystery Rooms that have events all their own.
Innocents and Lucky Boards are Neutral Forces!
You may also encounter neutral forces, like Innocents and Lucky Boards, inside the Item World. While they won't actively seek to fight you, you will earn various benefits for defeating them, so you should give it a try!
Item World Research Squad!
Though the Item World has many enjoyable features, you may find that you have too many items you want to enhance that you can't keep up with them all...
But, have no fear! This time around, we're introducing the Item World Research Squad, where you can deploy allies to tackle the Item World for you!
You can deploy 3 allies to the Item World at once. Deploying stronger characters increases their chance for success. In addition, you can increase your number of deployable allies up to 9 by using the Squad Shop. They'll progress 1 floor per battle you do, so try deploying them when grinding levels or using the Auto-Repeat feature.
---
When attacking, if there are allies within 2 panels of you, there's a chance to trigger a Team Attack, which will increase your attack power!
This time around, up to 10 units can participate in a single Team Attack!
They've been greatly powered up, to the point where it's now possible to trigger a Team Attack when using a Special. Inflate your damage with Team Attacks, and aim to take down the God of Destruction!
---