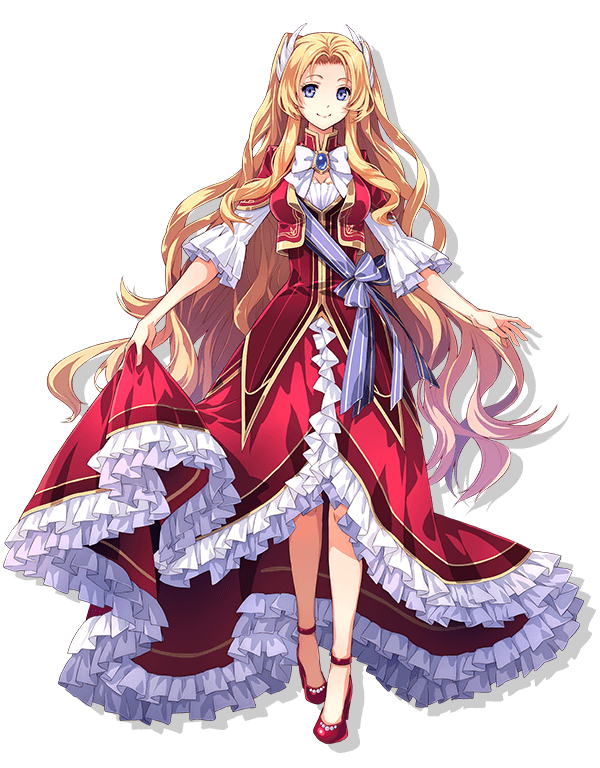 Princess of Erebonia
The only daughter of the Imperial family of Erebonia and the twin sister of Crown Prince Cedric.
Known as one of the treasures of Erebonia, she is beloved by her people.
Though she's proud to see how much Cedric has grown since the civil war, she worries about his drastic change in personality.
During the crisis in Heimdallr, she is struck by tragedy as her father, Eugent III, is shot and her brother, Olivert, lost with the Courageous.