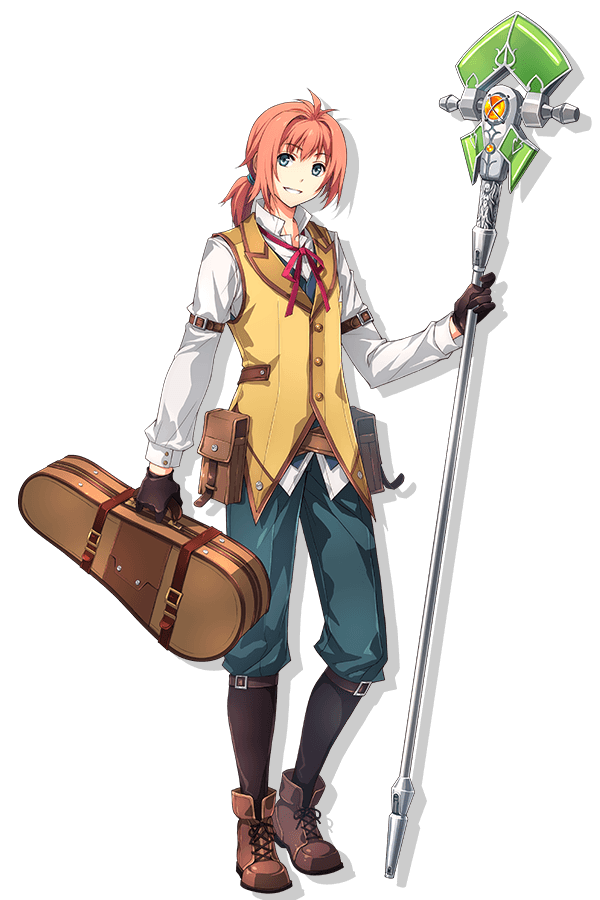 A Musician Touring Erebonia
The son of the Craig the Red, the most formidable general of the Imperial Army.
After graduating from Thors, he enrolled at a music academy in Heimdallr, fulfilling his lifelong dream of making his debut as a professional musician. His tours across Erebonia have allowed him to help Rean and the new Class VII during their operations.
The National Mobilization Law and effects of the curse have made his father a reluctant enemy to Class VII. In spite of this, Elliot still wields the power of music in defiance against the disaster facing his homeland.