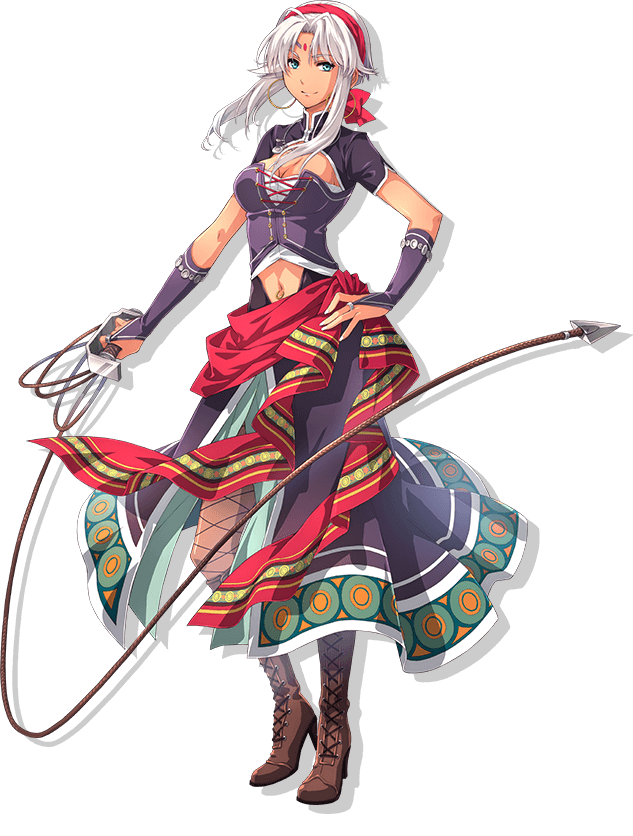 Liberlian Bracer Guild Member
Also known as the Silver Streak, Scherazard is an A-rank bracer with the Liberlian Bracer Guild.
She was trained by Cassius during his days as a bracer, and Estelle thinks of her as a big sister.
Scherazard first met Prince Olivert four years ago during the incidents in Liberl and the two remained in close contact since then.
When the Bracer Guild noted an outbreak of jaegers and agents of Ouroboros in Erebonia, she came there with fellow A-rank bracer, Agate.
When the Gral of Erebos manifested in Heimdallr, she bore witness to the explosion of the Courageous...with Olivert aboard.