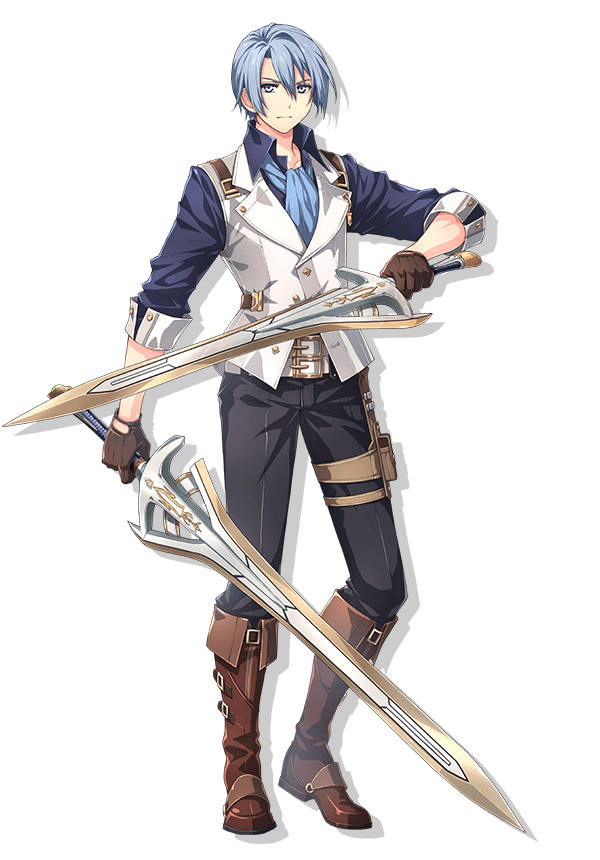 A Swordsman who has Found His Path
A handsome young man with a strikingly serious personality. He is the second son of the Vander family—a line of Imperial sword masters—and possesses an inordinate level of skill with dual blades.
His family's dismissal from their duties as Imperial bodyguards had left him without purpose, causing him to withdraw from the main campus and enroll in the branch campus instead.
Though initially doubtful of how capable the Ashen Chevalier really was, he begins to take Rean's lessons to heart over time, growing as both a person and a swordsman.
After the curse spreads across Erebonia, however, Kurt eventually finds himself awakening in an unfamiliar village...