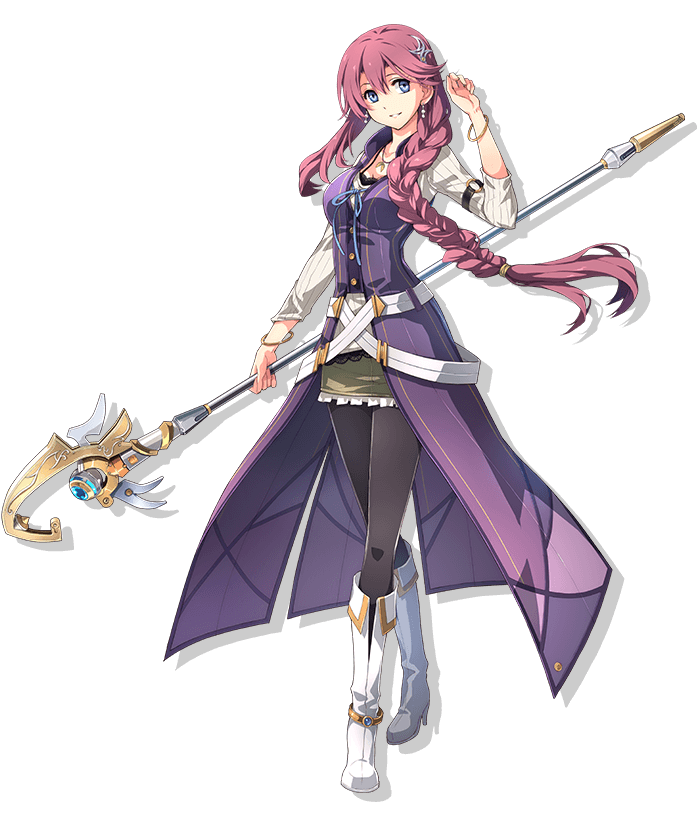 Witch of the Hexen Clan
A talented witch of the Hexen Clan who also served as the old Class VII's class president. She, along with Celine—her black cat familiar—guided Rean to becoming Valimar's awakener.
After graduating, she returned to her village to become a full-fledged witch under Roselia's tutelage, and has since resumed her search for her adopted sister, Vita.
She managed to successfully reunite with both Class VIIs in Heimdallr, but despite her newly refined powers as a witch, she was still unable to prevent the onset of the Great Twilight.