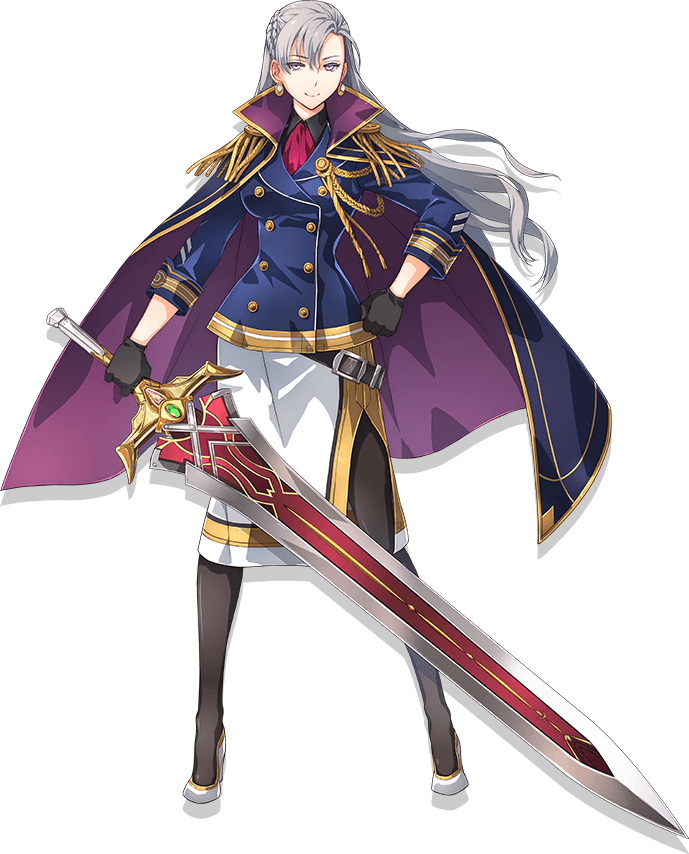 Countess of House Le Guin
She achieved mastery of both the Vander and Arseid styles at a young age. She is now one of the most powerful swordmasters in the country and bears the title, "Golden Rakshasa."
After successfully conquering North Ambria in the Northern War, Aurelia retired from the military and became principal of Thors' branch campus.
Defying the Imperial government's expectations, she built the academy from a "trash bin" to a school just as competent and renowned as the main campus.
When the Gral of Erebos appeared in Heimdallr, she abruptly left her post as principal and formed the Weissland Army with Mildine de Cayenne and Vita Clotilde, determined to stand against the Blood and Iron Chancellor.