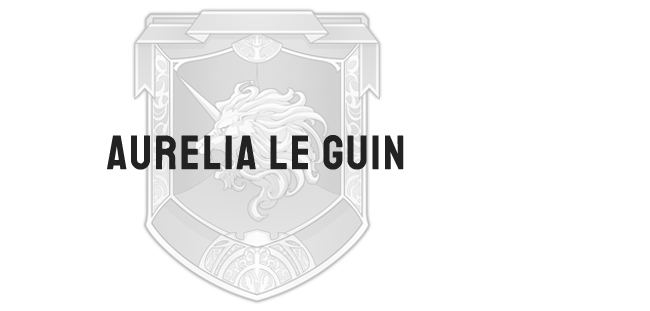 AGE32 WEAPONArcadia
The countess of House Le Guin. She achieved mastery of both the Vander and Arseid styles at a young age. She is now one of the most powerful swordmasters in the country and bears the title, "Golden Rakshasa."
As General of the Noble Alliance during the civil war, she crossed swords with the Imperial Army alongside her right hand man, Wallace Bardias. With a squad of the newly-developed Panzer Soldats at her disposal, she was undefeated in battle.
At the civil war's conclusion, her leader, Duke Cayenne, was arrested. In response, she retreated to the Noble Alliance's main headquarters—the Juno Naval Fortress. In order to avoid any further bloodshed, the government proposed a deal, which she accepted.
As part of the deal, Aurelia led her troops to annex North Ambria—an independent state that bordered Erebonia. The battles that ensued came to be known as the Northern War.
Afterward, she suddenly retired for unknown reasons, leaving her army to Wallace. However, her retirement was cut short when she was appointed principal of the branch campus.