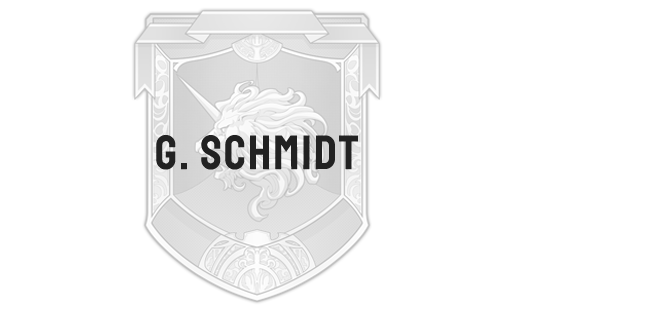 AGE72
Alongside Professor Russell and Professor Hamilton, Professor Schmidt is one of the three disciples of C. Epstein—the man who invented orbal technology 50 years ago. Schmidt is a renowned orbal scientist and considered one of the greatest minds in the entire empire.
Even as a young man, he and his friend-slash-rival, Gwyn Reinford, were responsible for numerous technological advancements. Together, they developed orbal trains, orbal cannons, and other large-scale machinery. Though his only goal was pursuing his own intellectual curiosity, his inventions have accelerated Erebonia's orbal technology to the state it is now.
Before the civil war, Duke Cayenne—leader of the Noble Alliance—requested he study Ordine, the Azure Knight and Ouroboros' archaisms in order to develop the Panzer Soldats. He also helped Rean forge Valimar's tachi.
Now appointed special advisor of the branch campus, he uses the facilities and members of the school to further his research. He takes Tita in as an assistant to replace his third disciple, George.